Postpartum Depression: The Baby Blues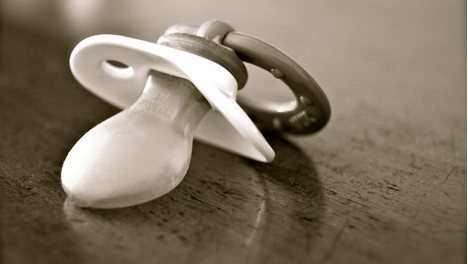 For nine months you have waited and prepared with great anticipation and inexplicable excitement for the day when your precious child enters this world.
Despite the tremendous labor pains you had to endure, when that special day when your little one finally arrives, your joy is beyond words. Even during the days that follow, your mood remains elated as family and friends take turns to visit you and your child.
And then, it finally hits you without warning – this irrational and indescribable feeling of sadness after having given birth.
Sometimes lightly called the "baby blues" during the early stages, now it is more commonly referred to as Postpartum Depression and is recognized as a psychological condition wherein the mother shows signs of depression after childbirth. According to research, this condition is experienced in 1 of every 10 women or 10% of new mothers.
Though the condition may vary from person to person, the symptoms may include:
Loss of pleasure
Change of diet
Anxiety
Scary thoughts
Feeling of guilt
Feeling of worthlessness
Mood swings
Irritability
Sadness
Fear of not being a good mother
Fear of being alone with the child
Misery
Insomnia and hypersomnia
Disinterest to people, and social withdrawal
Difficulty concentrating
Thought of harming herself, or the baby
The exact cause of post partum depression is still unclear, however psychologists suggest that it is most likely to be experienced by women who:
Is under the age of 20
Smokes, abuse alcohol, or take illegal substances
Has mixed feelings about the pregnancy
Did not plan the pregnancy
Had a history of depression
Went through a stressful event during or after the pregnancy
Has a family background of depression
Is single or has poor relationship with the partner
Is not financially stable
Has no support system like family and friends
Create your own support system. Friends at church or the office, family, counselors, a support group, psychiatrist – are some people who can help you deal with postpartum depression. They can help you care for your child, and give you advice on how to keep moving forward. A support group composed of new mothers, like yourself, can be a safe place for you to open up and share about your worries and concerns, and will allow you to express yourself to people who are experiencing the same thing as you.
Medication is also an option to combat depression. Safe for breastfeeding mothers, antidepressants can help you sleep more, or regain your appetite. However, these cannot change the negative thoughts and worries in your mind.
Other postnatal depression disorders
Puerperal Psychosis is a serious psychiatric illness that can develop within hours after childbirth. It is rare, about 1 in every 1,000 women experience this kind of psychological illness. Those with past mental disorder are more susceptible to the Puerperal Psychosis.
Postnatal post-traumatic stress disorder (PTSD)
This is often the result of a traumatic childbirth such with life-threatening child labor events, or the fear of you or your baby dying. Women who have PTSD usually experience nightmares, flashbacks, panic attacks, sleeping problems, irritability, or problems with emotions.
Disclaimer. This website is intended for informational purposes only and is not intended to render medical advice. Any information provided on HealthyLife Online should not be used for diagnosing or treating a health problem or disease. It is not a substitute for professional care. If you suspect a health problem, you should consult a medical professional or your health care provider. Do not disregard professional medical advice or delay seeking professional medical advice because of something you may have read on this website. The website does not recommend nor endorse any specific tests, products, procedures, opinions, or other information that may be referenced in articles, features or comments made in the website.
___________________
References
Feeling depressed after birth. (n.d.). Retrieved from National Health Services UK: http://www.nhs.uk/Conditions/pregnancy-and-baby/pages/feeling-depressed-after-birth.aspx#close
National Institutes of Health. (n.d.). Postpartum depression. Retrieved from MedlinePlus: http://www.nlm.nih.gov/medlineplus/ency/article/007215.htm
Postpartum Depression. (n.d.). Retrieved from Canadian Mental Health Association: http://www.cmha.ca/mental_health/postpartum-depression/#.VH6cDchMG_I
Feeling depressed after birth. (2013). Retrieved from National Health Service UK: http://www.nhs.uk/Conditions/pregnancy-and-baby/pages/feeling-depressed-after-birth.aspx#close
Postpartum Depression. (n.d.). Retrieved from American Psychological Association: http://www.apa.org/pi/women/resources/reports/postpartum-dep.aspx
Postpartum Depression. (n.d.). Retrieved from Mayo Clinic: http://www.mayoclinic.org/diseases-conditions/postpartum-depression/basics/tests-diagnosis/con-20029130?_ga=1.251986889.1300908256.1417583622